Save on Your Medicine Bills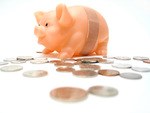 Our Pharmacists can help you SAVE money on your medicines by Switching to Generics.
A generic medicine is a medicine which is equivalent to the original brand . It has the same active ingredient and strength and meets the same Quality and safety Standards set by the Irish Medicines Board. However using a generic can offer significant savings over the branded equivalent.

Generic alternatives are available on many prescription and non-prescription medicines. Our pharmacists will be happy to advise you on whether a generic equivalent is available for your medicine.

SAVE BY CLAIMING TAX BACK
Did you know that you may be entitled to claim tax back on medicines (and other medical expenses)? Our pharmacists will be happy to provide you with a print out of your medical expenses and explain how to claim back any tax that you are entitled to.
Last update: 15/05/2013 10:17 • Previous update: 30/11/-0001 00:00